Fresh Face at Habitat!
As many of you know, our current executive director, Mindy Thwing, is retiring in December. After an extensive search, the Habitat board of directors has chosen Katherine (Lauren) Barrett as the next director. Lauren brings an abundance of enthusiasm to the Habitat team but she also brings a wealth of knowledge. Lauren comes to us f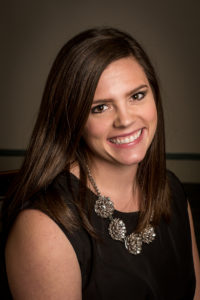 rom the Leukemia & Lymphoma Society of North Alabama. She has her B.A. in Sociology from the University of Alabama and her J.D. from Birmingham School of Law. Lauren also has her Realtor's license. She and her husband, Conor, live in Huntsville with their two children.
Lauren is anxious to begin December 1st. Mindy will mentor Lauren until she leaves December 15th. Please stop by our office to say "Hi" and "Goodbye."